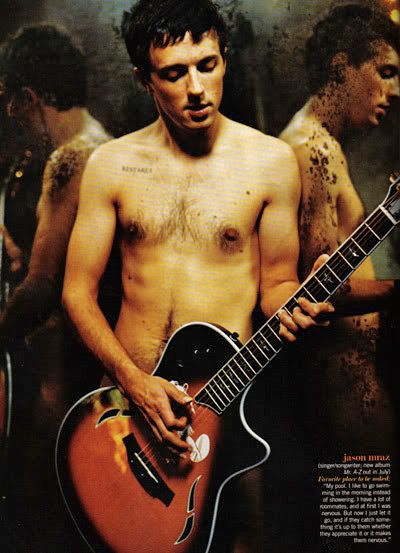 SHOUT OUT TO JASON M to the RAZ ... YOU SUCK FOR NOT CHOOSING ME!!!!!!
:(

on the other hand.. i'm pretty sure it wasnt him doing the job. yeah. pretty sure. plus THEY (whoever it was) picked a guy. pretty sure if he was the one doing the choosing he wouldnt have chosen a freakin guy! unless he likes guys like i do. his loss. whtever. lol. and for the record, i did not want it for reasons that might relate to anything sexual.. because well... i've just found this topless image of him and um.. .

yeah, anyway! if you've not heard of RED MUTHA... well now you have. they do this seriously wacky customised clothing which in a word, i'd call, TRASHION (fyi, it's not TRASH trash. sheesh). check em out...





And some OSIXNINE news... both of us are going crazy getting our new tshirt collection together.. gonna b called 'RETRO GUNSHOTS' and it's up for preview! here..




Some of the tshirts are already on sale at the boutique... The rest soon to come and you'll be able to order online... from anywhere round the world... cause we ship worldwide!! XOXO